If you are a researcher or a practitioner concerned with the digitalization of public services, please consider participating to our workshop for discussions!
This is a half-day workshop about he interaction between citizens and public officials, also known as public encounter. Examples of digital public encounters are online forms and web pages, chatbots, or other technologies used to support or replace human interaction with citizens.
Background
The digitalization of the public sector impacts nearly all aspects of public service provision. This includes the interaction between citizens and public officials, also known as public encounter. The traditionally face-to-face public encounter is now being rapidly replaced by digital platforms, chat-bots, and self-services.
Public encounters can be highly collaborative processes, e.g. in the provision of welfare services, that involve multiple stakeholders. The use of digital tools in these processes poses opportunities as well as challenges to the collaborative process and the public service provision in general.
This workshop aims to bring together researchers and practitioners with a common interest in the collaborative aspects of digital public encounter, how public officials and citizens communicate and cooperate through digital tools, and the long-term impact of these technological transformations. We invite researchers as well as practitioners to participate in the workshop.
Relevant workshop topics include but are not limited to:
Case studies of communication and collaboration practices in the digital public encounter.
The traditional view of public encounter, i.e. client-case-worker communication and collaboration in digital public service provision, but also
Complex boundary practices in public services involving multiple stakeholders.
Application or analysis of digital tools and channels such as chatbots, AI, virtual reality, and call centers in the implementation of the public encounter.
Exploring new interaction arenas – including hybrid physical-digital meeting spaces.
Theories and case studies about how public encounter happens and how to analyse and understand them.
Application of multidisciplinarity to public encounters.
Here is a link to a PDF file with more extended background information about the topic.
Participation
Participation in the workshop requires the submission of a position paper. The position paper can include a case, theory, or position and should be 1-3 pages long. The submission deadline is the 1st of May 2023. We want to support the early registration to the (pre-) conference (open until 3rd of May). We therefore invite you to send your position paper as early as possible in order to receive a notification before the 3rd of May. All submission will be reviewed by the organizers and accepted based on the relevance for the workshop topic.
Program
The workshop will include short presentations and discussions. A more detailed program will be provided later.
Organizers
Michaela Schmidt is a PhD candidate at the Department for Computer Science at the Norwegian University of Science and Technology (NTNU). Her research interest concerns the impact of digitalisation on society and on the societal aspects of sustainability.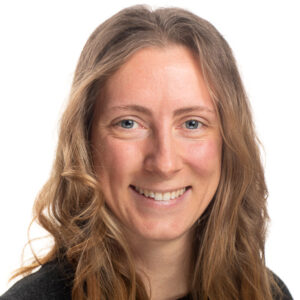 Babak Farshchian is an associate professor at the Norwegian University of Science and Technology. Babak's interests include sociotechnical practice studies, digital transformation of public sector in particular healthcare and social services.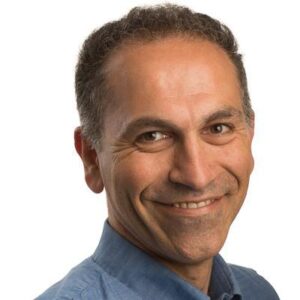 Sara Hofmann is an associate professor at the Department of Information Systems at the University of Agder. In her research, she has focused on the interaction between citizens and public sector organizations and how this has been altered by digitalization. Currently she is leading two research projects that analyze what public services should be digitalized.